We're down to the final copies of the print edition of Hoodtown.
Sunday, March 16th, Christa Faust will be signing at the phenomenal Los Angeles Vintage Paperback Collectors Show in Glendale, CA. This will likely be the final show/event that print editions will be available, so come on out. There will be some sort of special show price announced that day, and a bundle deal with the corresponding Lucha Noir sketchbook, too.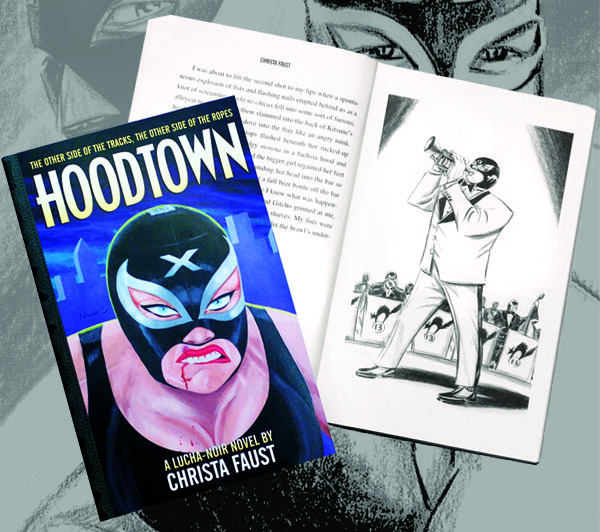 Even though Hoodtown will remain available on the Kindle, the illustrations by Rafael Navarro are exclusive to the print edition, so don't miss out on owning the definitive version of this mat classic.
Click below for more deets on the superb, wallet-assaulting show, too: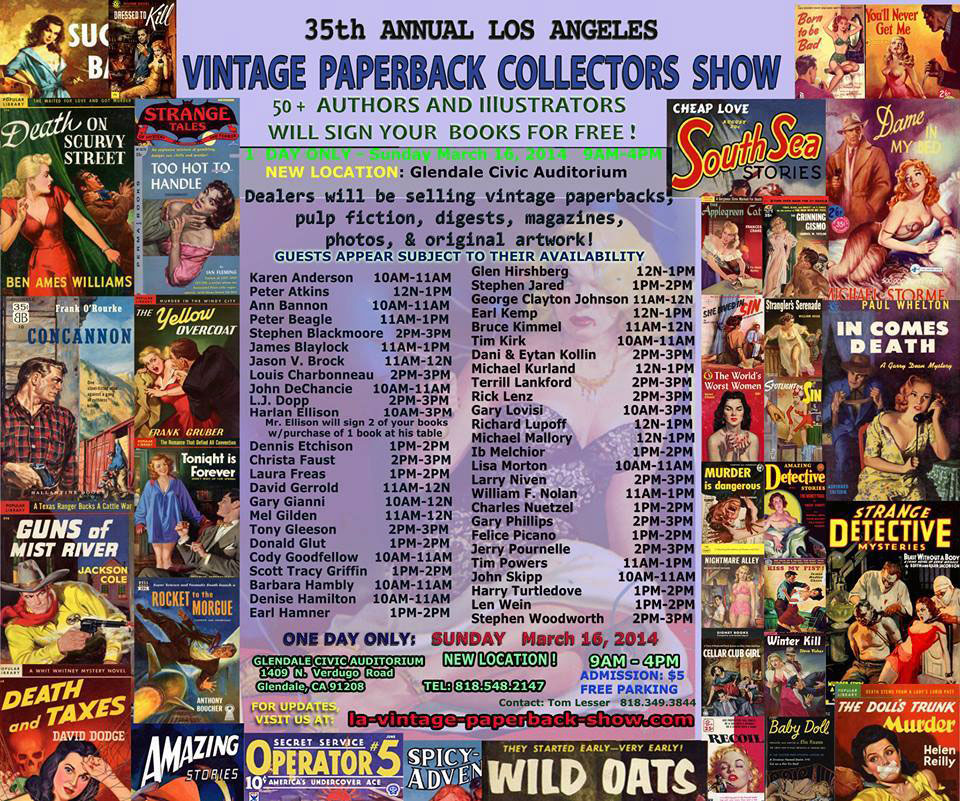 Tags: Christa Faust, Hoodtown