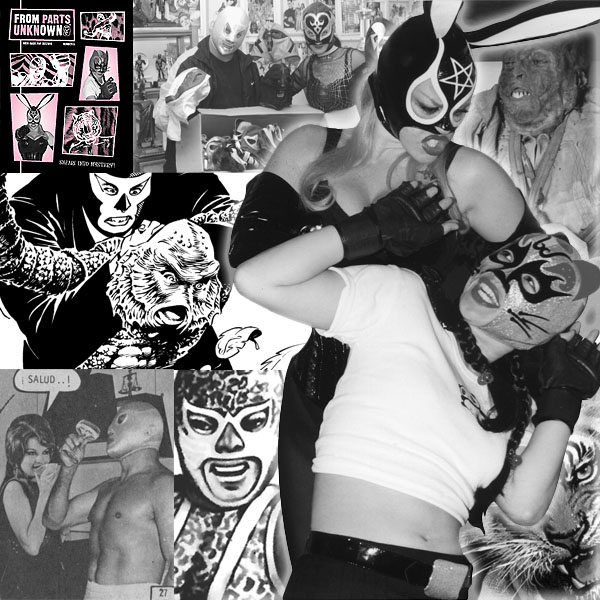 From Parts Unknown #5 (Summer, 1999)
It was a Safari into Mystery with the animal-themed 'Unknown Geographic' issue. Staffer La Reina Araña toured Mexico, with stops including mummy-infested Guanajuato and Santo's grave. Plus features on Columbia's Los Jaguares films, Tiger Mask manga, Golden Age mat star The Zebra Kid, Santo's career in photo-comics and an amazing Creature from the Black Lagoon pin-up by the legendary Bernie Wrightson!
The "Stacked Grapplers" photo spread featuring Kung-Fu Kitty vs. the bodacious blonde Beelzebunny propelled this issue to our highest ever circulation.